Guess who made it as August GDT over at the
Loves Rubberstamps Challenge Blog
...? *wink wink*
Yay, ME! :) And I am so excited to play along with the talented
Laura Love
and her girls. :) I will be playing along with them for the whole month of August. It will be fun I am sure of it!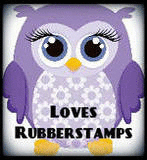 So, to kickoff my month-long term with the design team, here is my card for this week's challenge.
The challenge theme is ...
I hope you get to play along with us this week. There is a prize package up for grabs from -
We look forward to seeing what you create. :) Do visit the rest of the talented DT's blogs to see more inspirational projects.
- o0o -
Other challenges for my card creation -
1.
Sentimental Sunday's - Challenge 166 Child's Play
2.
613 Avenue Create - CHALLENGE #31 - ANYTHING GOES / OPTIONAL TWIST: USE A SENTIMENT
3.
Allsorts Challenge - Week 218 - Photo Inspiration
- The bright and pastel colours in the photo inspires my card.
4.
Simon Says - Anything Goes
5.
Anything Goes Challenge Blog - Challenge #98 Coffee Break and/or Food
It's me,