Yesterday, Pedring the typhoon battered the Philippines with lots of wind and rain. It was a horror to watch the news seeing families being evacuated from their homes due to heavy flooding in certain areas of the metro.
But what really broke my heart is reading from a Philippine news
website
about the sad fate that hit 5-star hotel Sofitel in Manila along the Manila Bay.
Just a year ago, my Cookie and I spent our wedding weekend here.
And yesterday, all the grandeur of this place got washed away with the flood. :'(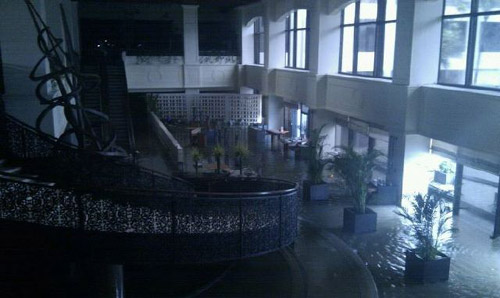 It's truly heart breaking. But hopefully, they'd be back up on their feet again and soon...