The best thing about vacations is staying up late and sleeping in until late in the morning. Agree...? Hehe...
So while spending some alone time with my laptop, I thought of putting together something pretty for The Cookies. Well, it is just something I cooked with a little creativity and a lot of help from this really nice digital scrapbooking software.
Sample # 1: Something Formal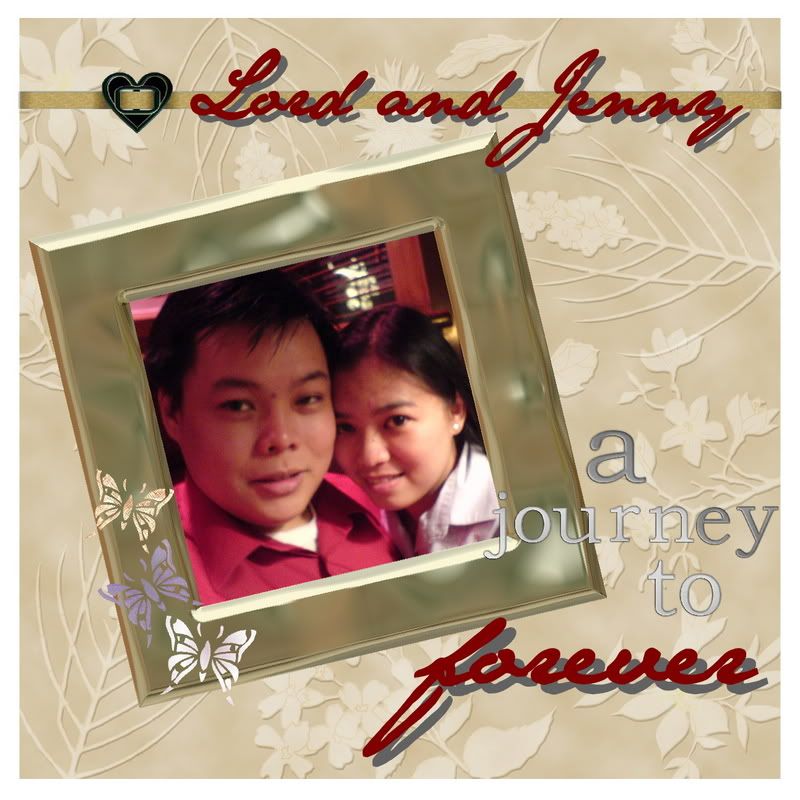 I used earth colors for this one. A nice contrast with the deep red letters for our names. And a formal and heartwarming title in sync with the theme. Nice...? Yeah. I like. Hehe...
This will be be a good design to put on the invitation's cover page. And probably a design best suited for a Barong Tagalog motif. What do you think...?
It is a little conservative but definitely not outmoded... Yeah?
This time, I went color crazy. Pastel!!! Hehe... My love for the color pink is just too obvious, right? :P
This one is more fun, more fresh, more youthful. A tinge of playfulness. So, a well fitting title is also given to suit the theme.
Hmm... may not be a hit if put on the invitation cover, but may get a second look beside the menu at the reception tables... Hehe...
This one is a bit too fancy... But still, pretty... ;)